Coaching
Coaching can be the spur to improved performance, increased reward, enhanced satisfaction and personal fulfillment. Coaching can be the key to unlocking the best that a person can be. I will support you to make conscious choices and challenge you to consider alternative possibilities. I will support you to find your own best response to whatever your challenges might be.
Leadership
I develop, write and deliver programmes designed to involve and stretch leaders. Interactive, demanding, informative and engaging, the programmes comprise group work, exercises, games and presentations. My aim is to help delegates be the leader or strategist their organisation needs them to be.
Away Days / Workshops
My priority is to engage and motivate delegates; to introduce some excitement or anticipation; to develop some shared commitment to achieving objectives; and to introduce some 'fun' into the proceedings too. I like to explore possibilities to grab the attention of delegates in the interests of achieving real, meaningful and shared outcomes.
Consultancy, and Search and Selection
My track record, in both consultancy, and search and selection, of proven results and successful candidates is the cornerstone upon which this part of my business activity is based. Working with individual executives, directors, leaders or managers, we work together to get the right result, right candidate or the right outcome.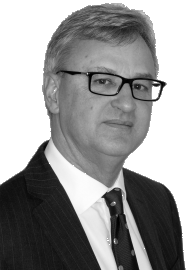 Send me a 'mail
I would be delighted to meet or to talk with you. If you would like any further background or detail on my coaching, facilitation, away days, retreats or leadership work, please contact me by email, telephone or by using the form below.
Mobile: +44 (0)7850343905